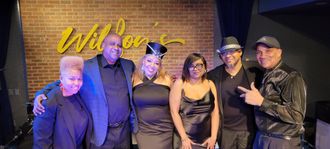 2 INspire U
Mary Cross 2NspireU consists of 6 musicians (guitar, keys, drums, bass, sax, trumpet) and 2 vocalists.  Music genres include Classic Soul, R&B, Jazz, Soft Rock. 
The combined experience of these talented creatives exceed 80 years.  In addition to performing for Jazz fests, they opened for the great Eban Brown (former voice of the Stylistics); Chris Thomas (The Mayor) Comedy Showcases; and  'Luther Relives' and many more community, private and public events. 
Stay tuned for the debut album targeted for release in 2022 with a number of collaborations!         
For more information send an email to marycrossmusic@gmail.com.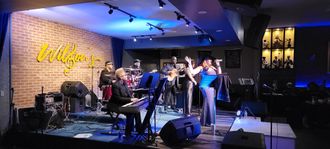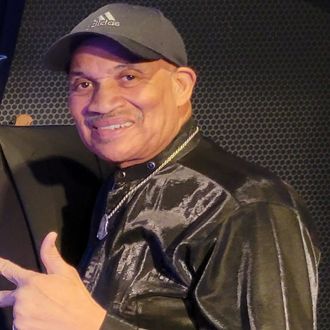 Bassist / VOCALS
Joe 'Scoodie' Fisher
Bassist with a colorful life having played alongside fellow great musicians!  
Scoodie has worked with a number of artists throughout his musical career including Larry Huggins  (R&B and Gospel Rock music).  The show subsequently left the televised airways.  The group went on tour in Canada and Entertained extensively throughout Delaware Valley.  Danny Montez Band,
Ann Byers Review (Gladys Knight Impersonator);
Mr. Melody Band;  Corban Family: (R&B and Casino Circuit style music); Urban Quadra Jazz Band: (Jazz and R&B music).  He entertained at private affairs such as; Doctor Conventions, Bah mitvahs and Jazz festivals.  He also performed with Lowdown, an R&B and Rock & Roll group.  Jazzmyn Ferrell & lasavant Image; Ajodah and the Marquee players; MD Concept Blues Band; Best of Friends (vocal group);  Wilson Lambert (bBue Magic Tribute);  James Lee former member of Fat larry's Band and Mary Cross 2Nspire you Band (Phyllis Hyman/ Tribute/R&B/ Jazz and Classic Soul from  2018-to-Present.
The Original Blue Magic group from 2019 till present.
Mary Cross 2NspireU Performances